When we talk about Chicago, many people will think about a big city with beautiful buildings and, of course, many choices of restaurants. We had a chance to go to Chicago, even though it was only for half a day. We ate at one of the popular restaurants in Chicago: Ann Sather. (According to the Food Network and our friend who has been living in Chicago for decades.)
Ann Sather serves breakfast all day and also has a lunch special menu.
I saw pancake and waffle dishes on the breakfast menu umm… pancakes …I like pancakes but I have never tried Swedish pancakes before, so I decided to order Swedish pancakes with Lingonberries and my husband ordered eggs Benedict.
But before we had our main dish, a waitress brought warm Cinnamon Rolls with melting frosting on top ummm… yummmm (Cinnamon Rolls are one of the options for sides for anyone who orders egg entrees). She was very nice to us, she brought another plate of Cinnamon Rolls with 2 pieces of cake for me (even though I didn't order an egg entree). As you can see from my photo, I don't think I could finish my breakfast if I ate all of the rolls and cakes!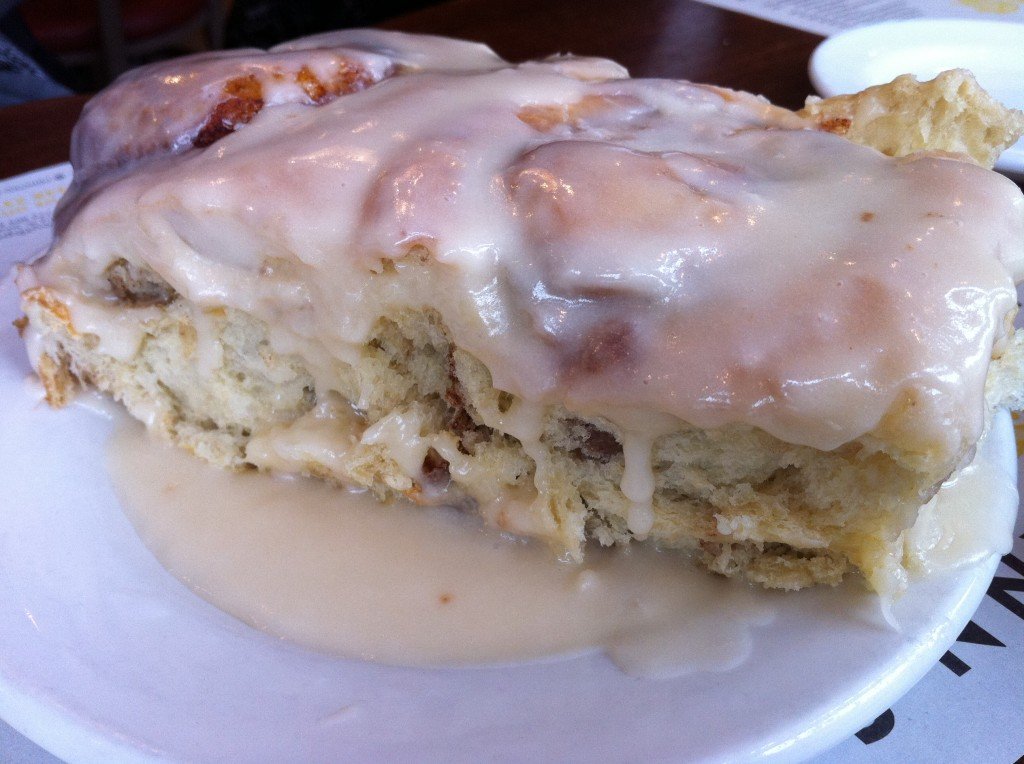 Once I saw my dish, I admit that I was surprised. I imagined that it might be a normal pancake, round and thick but this one is thinner. It is folded in half and looks similar to a crepe. It is not sweet but it is light and perfect to eat with Lingonberries sauce. I really like Lingonberries sauce. It is sweet and sour and goes well with pancakes. We were sitting there for 2 hours and they kept filling our coffee. I am serious about filling coffee because sometimes we drank only ¼ and here we go, more coffee. Ann Sather used to be a fine restaurant. People had to wait hours during brunch but now it seems to be a normal American café.