We have been to this local Kaosoi restaurant many times but I don't have time to write about them until my best friend asked me where to go for the best Kaosoi in Chiangmai. She will be in Chiangmai tomorrow! So this blog is for Pui, my best friend. Follow my journey and you will find a real good food 🙂
I tried Kaosoi at many places in Chiangmai, both good and bad experiences. Thanks to GotPassport family for taking us to this place!
Kaosoi Maesai restaurant has been open for more than 20 years. It used to be a secret place for locals but the news spread and now they have many customers from around the world!
The address is Ratchaphuek Road, Chang Phueak. Open everyday, except Sunday, from 9 am.- 4 pm. Sometimes they close during the holiday too so, it won't be a bad idea to call them first at 053-213-284.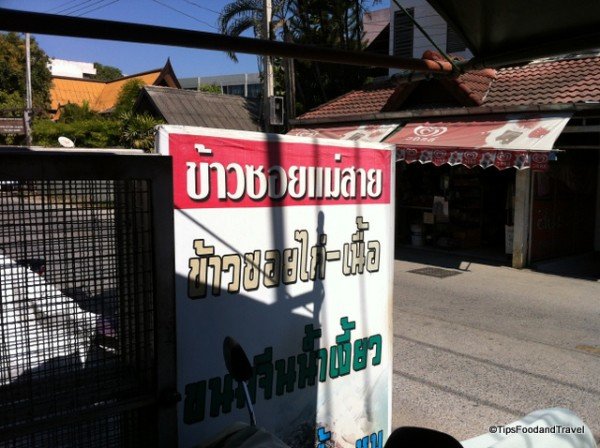 They don't have a parking space. Most of locals in Chiangmai ride a motorbike so, they just parked their motorbikes in front of the restaurant. If you have a car, you can park on the street but it's not a lot of space for cars to park nearby.
You can order Kaosoi with chicken leg or beef but for me, I prefer chicken.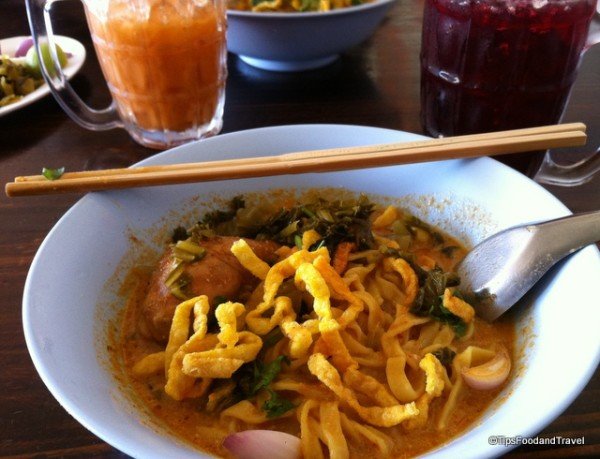 They have soda, water and Thai tea but for me I love Roselle drink.
It's a small place but their Kaosoi is delicious and it's not expensive!
It's not far from Akha Ama Coffee shop (at Mata apartment in Hussadhisawee soi 3/ที่มาตา อพาร์ตเมนท์ ในสันติธรรม). I recommended to stop by for a good coffee here. The owner names Lee Ayu, he is one of the most incredible kids who chose his journey to help his village, tried to growth the organic coffee, and sell it direct to customers. You will love him if you have a chat with him.
Please click here for seeing both Kaosoi Maesai and Akha Ama locations on the google map.