My 1st time at Isthmus Beer & Cheese festival was in 2013. This year the festival was at the same place, the Alliant Energy Center Exhibition Hall, from 2-6 pm. We went there on time and the hallway was packed. We were waiting to get in almost 30 minutes. About 5,000 tickets or more sold this year.
When we went in, there were maps on the table for you to plan your beer and cheese route, staff handed out small beer glasses, and a band playing New Orleans style music. Let the fun begin!
After a few years living in Madison, I like cheese more than I used to! I noticed this year I saw more cheese vendors, and breweries from other states too.
The owner and brewer at Sweet Mullets chatting with a beer lover.
Ale Asylum, maybe the fastest growing brewery in Madison.
Karben4 brewery is another great Madison brewery.
Upland Brewing Co. from Indiana was here too.
It's quite heavy for lifting weights 🙂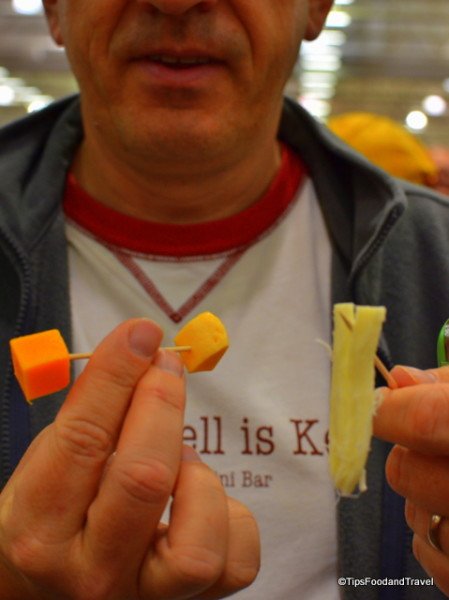 Merlot Wine-Infused Cheddar Cheese.
Nut Brown Ale Caerphilly Cheese from Harmony Specialty Dairy.
Great cheese from Pastureland. Their cows only eat grass!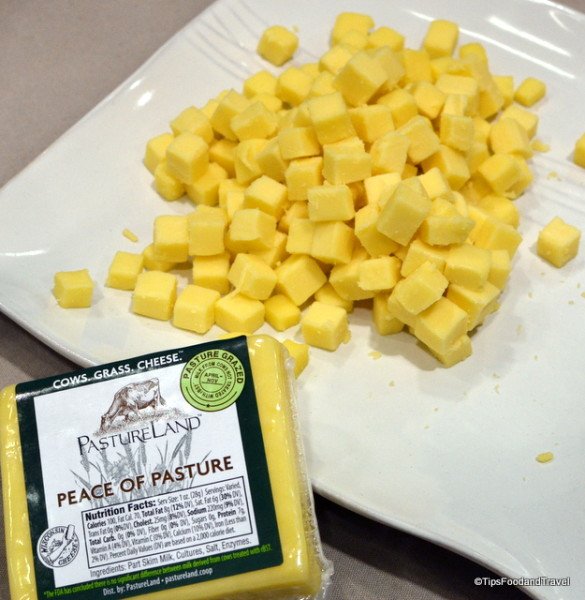 I like spicy Habanero cheese from Maple Leaf Cheese.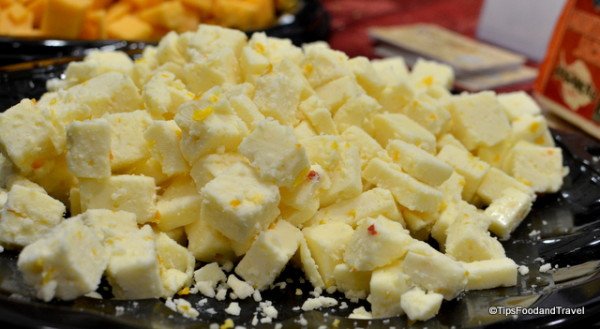 Buttermilk  Blue from Roth Wisconsin made from raw milk. There was a very long line here!
Labelle hickory smoked bacon cheese from Koepke Farm
It's not just beer and cheese but I found many interesting food products that go well with beer like "beer jelly" from chef K
Smoked Porter and American Pale Ale beer jelly from Chef K. Clark Pickles and Preserves.
Ice-cream from Sassy Cow Creamery.
Wisconsin Beer Cheese soup from Metcalfe's. Served with popcorn on top.
Chocolate from Gail Ambrosius Chocolatier.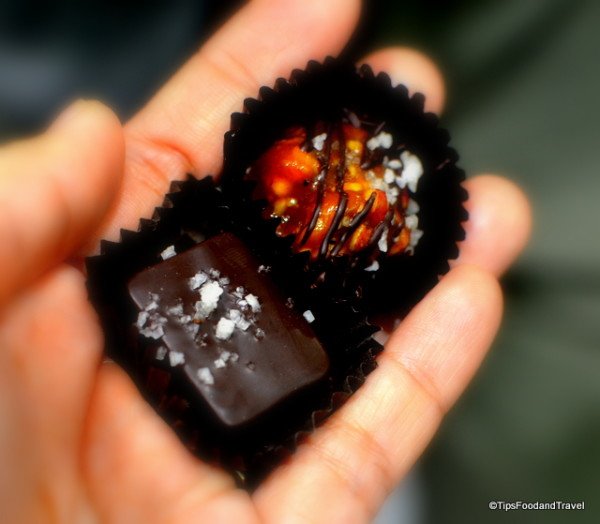 Afro Fusion Cuisine from Wauwatosa.
Organic chocolate truffles from Whole Foods.
What I love most is to see a big smile on everyone at the festival. Beer and Cheese bring people together!