Fatty's Bar & Diner.
Who knew that we will have Wisconsin dive bar in Bangkok!
I met an American at a conference and she told me about this place when she knows I have been living in Wisconsin 3-4 years. Their location is 598/66 Asoke-dindaeng road. They don't have a parking but it's only 10-15 minutes from MRT Rama 9 station. But if you're up to great American bar food, this is a place to go.
Most of their customers are foreigners who travel to Bangkok or an expat. It has about 4-5 tables inside and two to four tables out side. They have live music but not every night. Better to check on their Facebook page.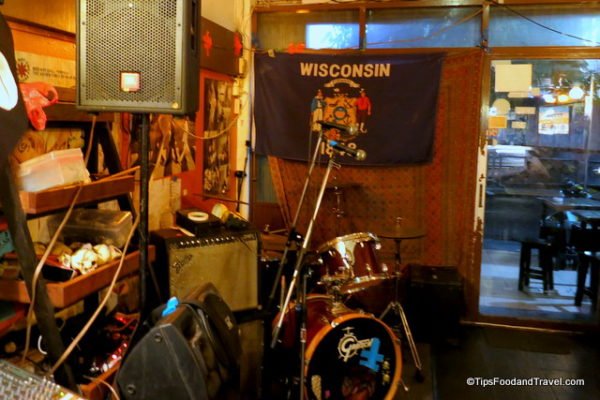 Matthew Fischer is the owner of Fatty's. What a nice guy and very friendly (From my experiences living in WI, most of them are super friendly).
This is a dive bar so, if you're looking for an awesome American-Wisconsin bar food with a reasonable price and good selection of craft beer, you're in the right place. Their burger is superb and I love their spicy chicken wings (super spicy but awesome). Of course, you can find Wisconsin cheese curd here and bratwurst is delicious too.